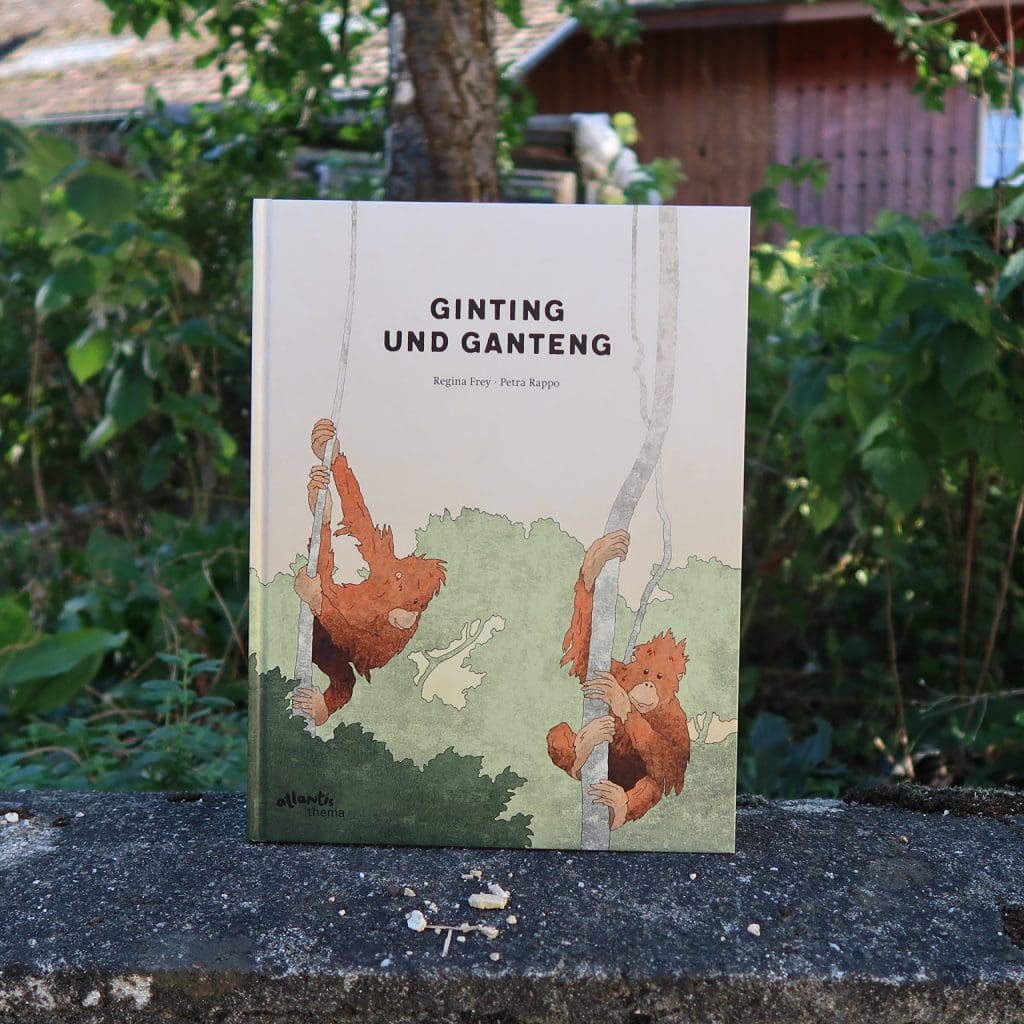 Die Geschichte von Ginting und Ganteng ist ab sofort im Buchhandel erhältlich.
Nach einer wahren Begebenheit beschreibt Regina Frey im Kinderbuch das Leben der Orang-Utan-Zwillinge. Es wird erzählt wie Ginting und Ganteng aufwachsen, das Leben in der Pflegestation kennenlernen und schließlich ausgewildert werden. Schöne Illustrationen, eine bewegende Geschichte und informative Wissenseiten werden nicht nur etwas für unsere kleinen Affenfreunde sein.
Das empfohlene Lesealter ist ab fünf Jahren.
Orang Utan Coffee Annual Report 2020
We are happy presenting you our annual report 2020!
Livelihood for animals and humans
Orang Utan Coffee's origin lies in the Gayo Highlands in Central Aceh, just north of the Equator. It is a rare and absolute delicacy in any form, whether served as drip coffee or espresso. Vast tropical rainforests provide the special climate that Sumatra needs for its unique Arabica coffee to thrive. Outstanding Arabica coffee primarily flourishes on the steep slopes of the crater thanks to the foggy, misty conditions created by the adjoining rainforest.
The rainforest is also the habitat of the critically endangered Sumatran orangutan. The advancing destruction of tropical rainforests is threatening the existence of both orangutans and farmers alike. This is why our coffee plantations are owned by smallholders who recognise the importance of rainforests as the basis for their livelihoods. Orang Utan Coffee Growers cultivate their coffee farms according to the strict Orang Utan Guidelines, which are a combination of the Indonesian National Standards for Organic Farming SNI and essentially similar to Swiss organic farming standards.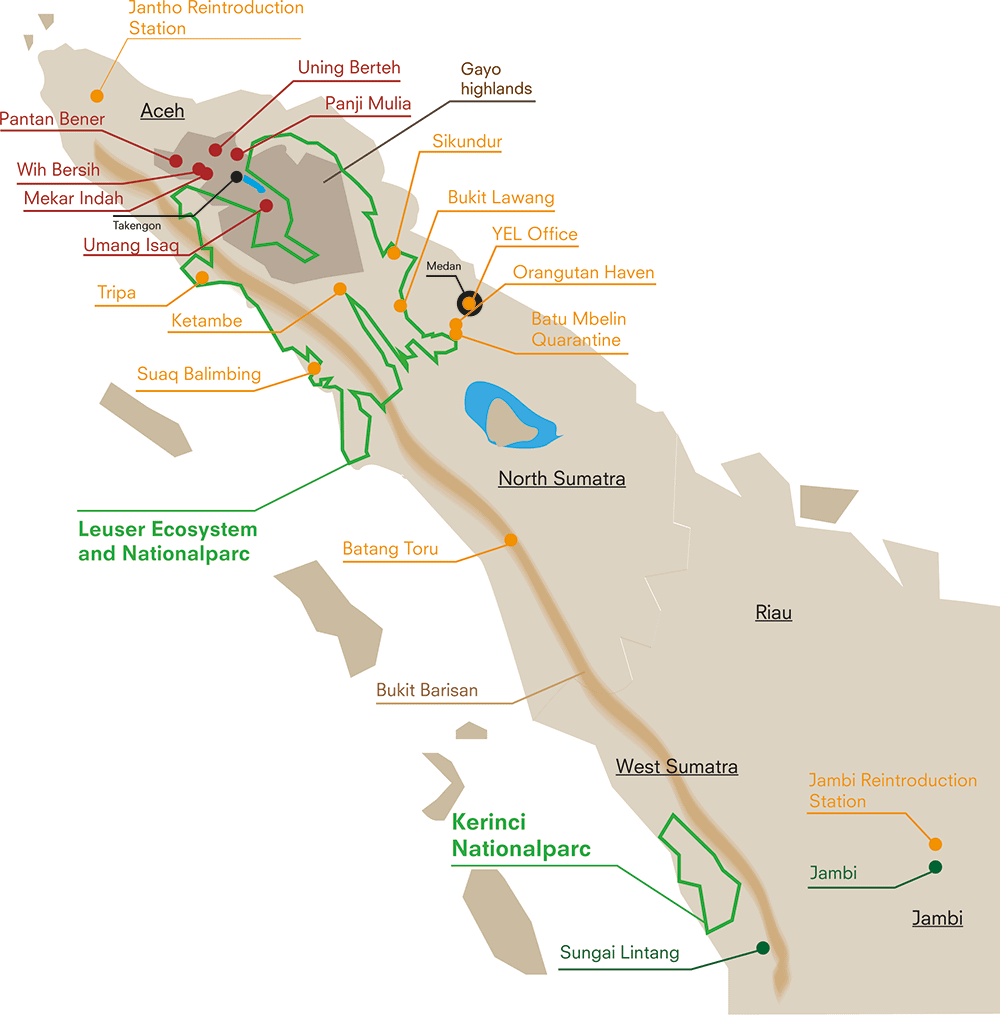 Project Locations
Island of Sumatra Indonesia
Provinces Aceh, North Sumatra, Riau and Jambi
Orang Utan Coffee Farmers
Gayo Highland Coffee
Sumatran Orangutan Conservation Programme (SOCP)
Project Locations
Our coffee farmers
We collaborate with small-scale coffee farmers who have owned their one or two hectares for several generations, only interrupted by the civil war of Aceh from 1991 to 2003. The province of Aceh issued a moratorium on deforestation for new plantations. This is why we always make sure to only work with farmers who already owned their plantations before the year 2008.
All Orang Utan Coffee farmers
— do not use any agricultural chemicals such as synthetic fertilisers, pesticides, herbicides.
— agree not to clear tropical rainforest in order to expand their farm land.
— commit to refrain from hunting, catching or trading any protected species of animal or plant.